March 8, 2016
3 Ways to Win Over Prospective Customers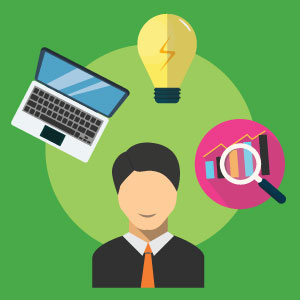 Oh, technology. It makes our lives so much easier. But more often than not, we don't fully leverage it to our greatest benefit—especially when making customer site visits.
Let's change that, and make sure you're ready to stand out in a sea of potential competitors.
When you're visiting a prospective client's office for the first time, appearances matter. Those potential clients are probably also meeting with your competition, so if they're going to entrust their IT infrastructure to you, you'd better look like the tech whiz you are.
Remember, (we say this all the time, but it bears repeating) you have to differentiate your offering by establishing and proving your value, otherwise your prospective customer will default to price. Don't give them an apples-to-apples value pitch that can easily be matched by competitors. Show off what's unique about your offering, and highlight where you do something that meets their unique business needs.
eBook - Make Sure the Price is RightGet Tool Kit
Here are 3 things to have at the ready when pitching to prospective clients:
1. Your Laptop or Tablet
What better way to sell a client on the value of the cloud than showing it to them in action? Make use of your OneDrive, OneNote, and other cloud-based applications during your sales pitch. Highlighting how easy your solutions are to use is good for business. Show them how painless it is to access data—anytime and anywhere.
Warning: Don't fall victim to the classic rookie mistake of letting your inbox distract you during the meeting. The prospective client needs to remain your focal point. Make sure you've tested your connection too, since a timed-out website or a non-functional app can hurt your cause.
2. Customer Success Stories
Build confidence by sharing success stories. If you have beautifully branded customer stories to hand out, bring them. If you have a page on your website with customer testimonials, make a point to visit the site. Or, if you're giving a formal presentation, include customer quotes that highlight your value.
Seeing that others are happy with your services will give prospective clients assurance that you'll be reliable and worth the money.
Bonus Tip: If you really want to take your prospective customer's comfort to the next level, consider letting them chat with a client who already uses (and loves) your services and is willing to invest a little time in helping you further your business. Do the legwork ahead of time here, and have a client who is already signed on to be your cheerleader.
3. Thought Leadership
You are an expert. That's why you're where you're at. Bring that thought leadership to the table. You know the market conditions, both on a local and global scale. You know where the industry is headed. You know how much trouble businesses that refuse to keep up with the times will be in.
Leverage this knowledge to educate your prospective clients. You know why it doesn't make sense to be running MS DOS anymore, but they might not. Compassionately give them the know-how they need to make smart business decisions.
Warning: It's really easy to come across as a condescending know-it-all when spouting industry facts. To avoid this, be careful to take a kind and helpful tone when delivering insights. Invite their questions, and make sure they're still with you. Don't be a fear monger, but help them see how they could benefit from the newer, faster, more efficient solutions you can offer.
With these 3 helpers, you'll find yourself winning more clients based on merit, instead of just pricing. And speaking of pricing, if you're wondering what to charge, we have just the thing. Download the IT Service Excellence Tool Kit to get a complete guide to pricing your IT Services.